About Me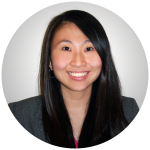 Hello! I am a Transitional Year Resident at Henry Ford Hospital in Detroit, MI and will be continuing my graduate medical education in Anesthesiology at Massachusetts General Hospital in Boston, MA. I earned my Medical Degree at Oakland University William Beaumont [OUWB] School of Medicine and was part of the inaugural class. I completed my Associate's Degree at Bard College at Simon's Rock [Great Barrington, MA] on the Acceleration of Excellence Program [AEP] full-tuition scholarship. After two years at Bard College, I transferred to the University of Michigan [Ann Arbor, MI] to complete my Bachelor of Science in Engineering [Biomedical Engineering] and Master of Science in Engineering [Biomedical Engineering].
How to Use This Site
Please use the links at the top of the page to access my blog and Etsy shop.
Contact Me
I welcome communication via any of these media:
Disclaimer
The opinions expressed on this website are mine alone and not representative of my affiliations.